GOLD WARRANTY POLICY FROM APC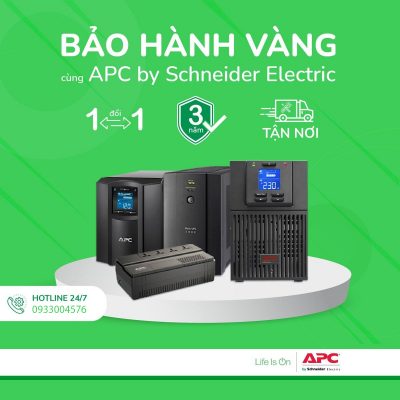 New Warranty Policy From APC
From January 1, 2021, APC by Schneider Electric officially implements a new warranty policy for single-phase product lines to provide a better customer experience :
3-year warranty : from 1/1/2021, the warranty period is 3 years instead of 2 years as announced on the website.
1 for 1 : 100% renewal of equipment when an error occurs.
Door-to-door warranty : warranty support for customers.
Call phone number: (+84) -28-38247066 -Ext 835 or hotline: 0933004576 to get answers to questions about warranty policies as well as technical support!